During a power outage, Cobb EMC's priority is restoring power as safely and quickly as possible. We understand that providing you with the information you need about your outage is important as well. That's why we have launched a new and interactive Outage Map where you can find real-time information about your outage, an estimated time of restoration, an outage status, an outage cause, and more.  
The new outage map features real-time information to keep you informed during an outage: 
Summary of active outages
Summary of total members affected
Estimated time of restoration
Outage status
Outage cause
Time the outage began
Option to view the map in Spanish
Virtual assistant to report outages and check outage status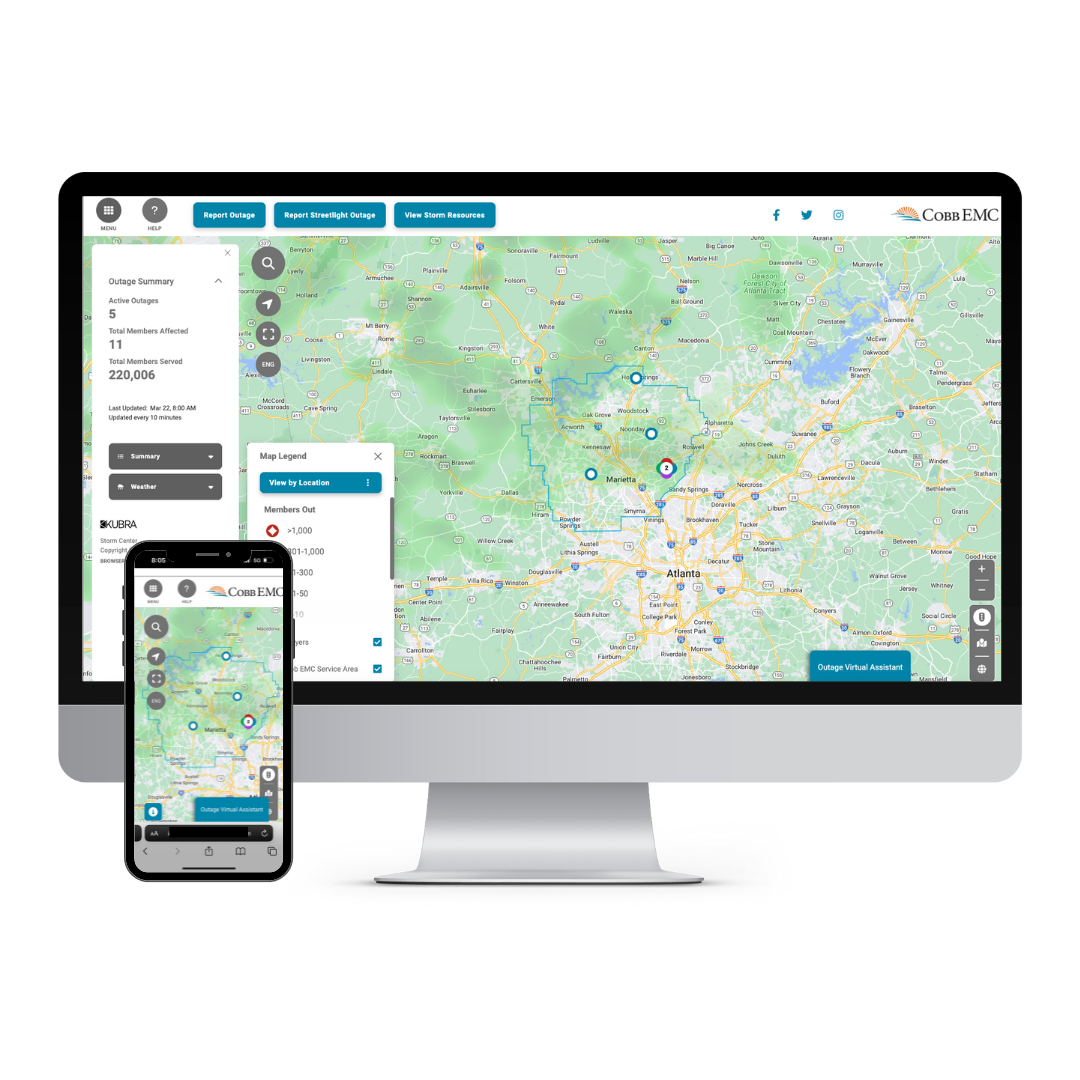 Check out these additional features:
Outage Virtual Assistant
The outage virtual assistant allows you to report an outage or check the status of an outage right from the outage map. You will need your account number and ZIP code to authenticate your electric account. 
View Outage Map
Watch our how-to videos: 
Click below to view our video series on the outage map and learn how to change your preferences for the current weather overlay, the map view, and more.