Partners in Education
Partnering with our schools to raise the quality of education in our community.
Cobb EMC is a Partner at Large with all schools in our service district. Our participation in the Partners in Education program includes a variety of programs, activities and special events throughout the school year. 
Our Educational Impact: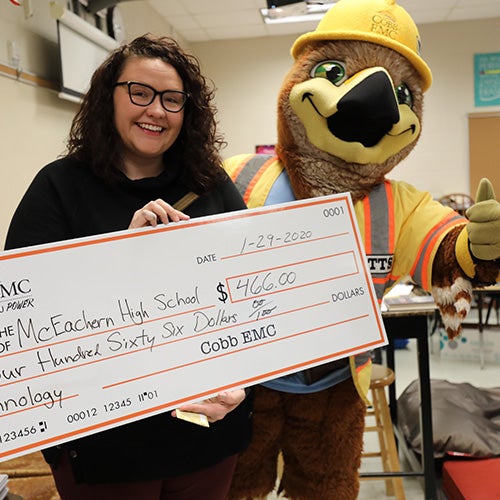 Mini-grants for classrooms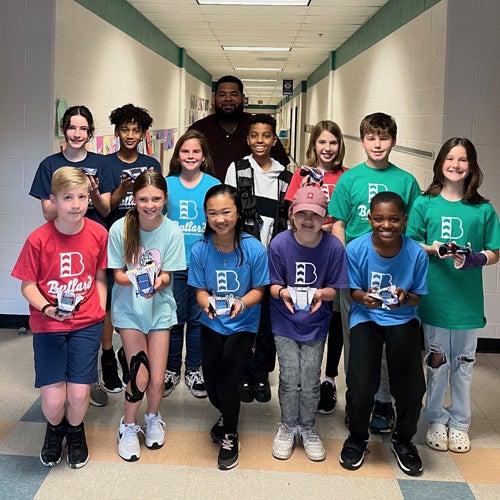 STEM activities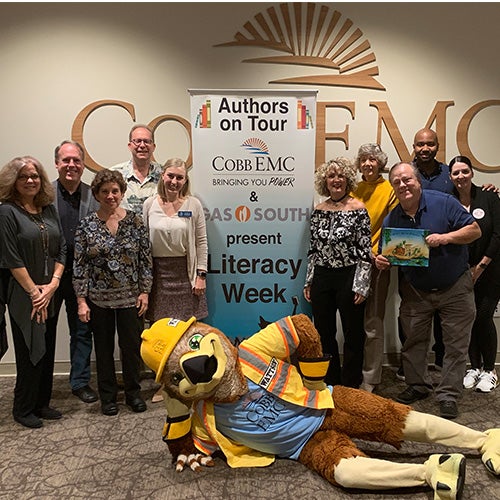 Annual Literacy Week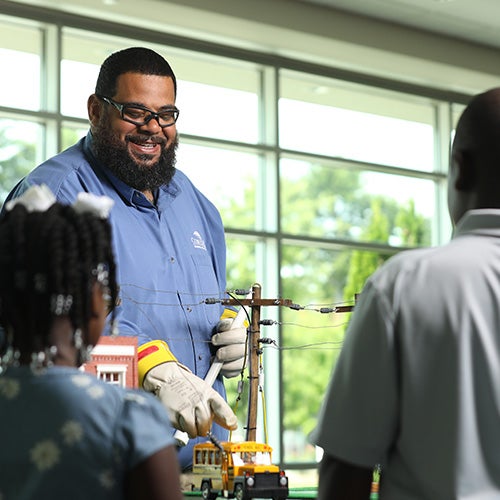 Classroom and safety presentations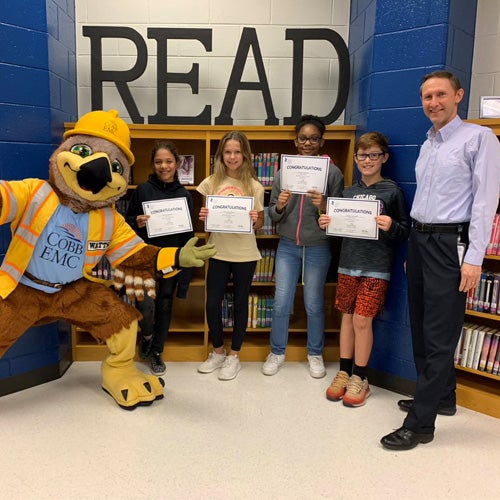 Essay contests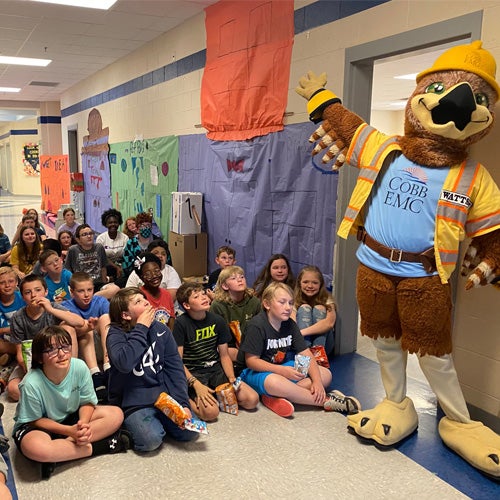 Mentoring and Career Days
Meet Cobb EMC's safety ambassador ... Wattson the Red-tailed Hawk  
Our safety ambassador, Wattson, helps Cobb EMC teach children about electric safety. Fly on over to Wattson's e-SMARTkids website for games, videos and activities that teach electricity basics and how to use it safely and wisely. Wattson's e-SMARTkids offers resources for teachers and parents, too.
Height
7 feet tall
Weight
A featherweight of 245 lbs
Birthplace
I was born at the intersection of Powers Ferry Road and Roswell Road on March 25.
Residence
Cobb EMC Building 4000 (on top of the Engineering roof)
Favorite vacation spot
Warm Springs Georgia and The Little White House
Favorite athlete of all time
Larry Bird, there is just something about his name. I can't seem to put my talon on it.
Favorite song
"Surfin Bird" by The Trash Men
Favorite actors
Definitely Batman & Robin; I'm a huge fan.
Favorite book
The Cobb EMC safety manual; I'm looking forward to the audio edition.
Favorite color
Orange and blue
Favorite food
Any and all barbeque – I'm not a barbeque snob.
Best friends
Cobb EMC members and employees
Biggest fear
Storms and the damage they bring
Hobbies
I love to build Legos, my favorite right now is Chima. I also like to challenge myself by memorizing the Safety Data Sheets at Cobb EMC.
Pet peeves
It really bothers me when squirrels get into transformers and cause power outages. I also don't understand how anyone could dislike Tweety Bird.