Safety Tips
We strive to keep our employees and the communities we serve safe.
When it comes to electricity inside and outside of your home, safety should always be your number one priority. If you see downed or damaged power lines, stay back and call Cobb EMC immediately at 770-429-2100 or choose "Hazard" from the dropdown options on our Contact Us form.
Through the commitment of our safety committees, employees, management and board of directors, Cobb EMC strives to achieve an accident and injury free environment for  employees, members and the community. We offer free safety education events, resources and programs such as Cobb EMC's high voltage safety demonstrations provided by our safety department personnel and our Electric Avenue presentation for students. Plus, our safety ambassador, Wattson, encourages kids to learn about electric safety.
Check out our information below and our video library for safety tips on electricity, cybersecurity, utility scams, pets and more.
Emergency Information
Never touch someone who has been electrocuted and is in contact with a power line. Call 911 immediately! Don't attempt to move the power line.
To report an outage, downed power lines or trees on lines, call Cobb EMC at 770-429-2100.
To report power theft to Cobb EMC, click here.
For general safety questions or concerns, email us.
811 is the national Call Before You Dig phone number. It was created to help prevent people from coming into contact with underground utility lines during digging projects. Contact with lines can mean shock, injury or even death.
The first step in safe digging is to Call 811. In Georgia, it's the law. Make sure to call 811 three business days before a digging project, no matter how small.
Tell the 811 operator where you plan to dig and what type of work you will be doing. They will route you to a local utility locating service.
After calling 811, a professional will come to your digging location to mark underground public utility lines with flags and/or spray paint. This service is free of charge.
Download the Georgia 811 EDEN app to view, respond to and check the status of locate requests from your iPhone. 
Other landscaping safety tips
Look above for power lines and be mindful when using ladders, pool skimmers and other tall objects.
Stay at least 10 feet from power lines connected to or near your home.
Never trim trees or bushes near power lines. We have professionals to safely and expertly handle this task.
Do not use indoor extension cords while performing outdoor work. Only use those rated for outside use.
Do not use electric equipment or yard tools if it is raining or the ground is wet. Electric equipment should be kept at least 10 feet from wet areas.
Ensure that your outdoor outlets are equipped with ground fault circuit interrupters. If they are not, have them installed or use a portable GFCI.
Transformers
Although transformer boxes located in the yards of many homes are safe, they can be deadly if someone reaches inside. If you find a transformer box open or damaged, call Cobb EMC immediately at 770-429-2100.
Never climb on or near transformer boxes.
When planting trees or shrubs, maintain 10 feet of clearance from the front of the transformer and one to three feet on all other sides to allow Cobb EMC access. Maintaining clearance also keeps roots from interfering with underground lines running to the transformer. Please refer to the sticker located on the transformer for clearance guidelines.
Indoor Safety
Don't use electrical appliances around wet areas like bathtubs or sinks.
Dry your hands before using electrical appliances.
Keep electric heaters on level surfaces and 6-8 feet from furniture, curtains and drapes.

Wires/Fuses/Outlets
Use childproof covers for outlets.
Only insert electrical plugs into outlets.
Inspect electrical/extension cords for wear and tear.
Flickering lights, unusual smells and power interruptions could be signs that there is a problem – check all appliances and panels.
The third prong on extension cords is a safety feature designed to reduce the risk of electrocution or shock and should never be bent back or removed.
Prevent Carbon Monoxide Poisoning
The effects of carbon monoxide poisoning are difficult to detect. Carbon monoxide is a colorless, odorless, tasteless and poisonous gas.
Have chimneys, heating vents and furnaces professionally cleaned and maintained.
Install carbon monoxide detectors throughout your home.
Natural Gas Safety Tips
If you smell natural gas – leave your home immediately and call your gas provider from another location. Do not use your cell phone! Arcing or sparks could ignite gases.
Don't store cleaning supplies, paint or chemicals near natural gas appliances, such as water heaters, dryers, stoves or furnaces.
Heating
Have a licensed, qualified heating technician maintain your furnace or heating system.
Change heating system filters to keep air passing through.
Replace batteries in your smoke detectors and carbon monoxide alarms.
Source: Safe Electricity
Electrical Fire Prevention
Install ground fault circuit interrupters in areas near water, including bathrooms, kitchens, garages, basements and outdoors.
Arc fault circuit interrupters should be installed directly in the breaker box to protect against fires caused by arcing faults in home electrical wiring.
Check the electrical outlets in your home for loose-fitting plugs, broken wall plates and missing or frayed wiring.
Do not overload outlets with appliances and adapters.
Cords that are frayed, cracked or broken should be discarded. Avoid running cords under rugs or heavily traveled areas in the home.
Remember that extension cords are intended for temporary use and should not act as permanent power supplies.
Avoid using light bulbs that exceed the recommended wattage.
If an appliance appears to be damaged or broken, or has repeatedly blown a fuse, unplug it and have it repaired or replaced.
Light switches that feel hot or spark should be immediately turned off and inspected by a qualified electrician.
Source: Safe Electricity
Power Line Safety
Never climb into trees where power lines run through the limbs.
Stay clear of overhead and exposed underground electrical lines at all times. Never attempt to repair lines yourself.
Don't get near electrical lines when making home improvements such as roofing, painting or replacing siding. Contact us at 770-429-2100 if you need to perform any work around these lines.
Trees conduct electricity; avoid contact with them if they are making contact with any part of the electrical distribution system. Call Cobb EMC if you have trees touching lines and equipment at your home.
Never attempt to remove kites, tree limbs or other objects from power lines. Contact us to ensure safe removal.
If you are going to be working within 10 feet of any overhead electrical lines, contact the Utilities Protection Center Inc. at 811 or online and give them your name and address. Cobb EMC will be notified to assess the needs for your safety.
Underground Electrical Transformers
Underground transformers are not toys. Never allow your children to play on them.
If you notice an underground enclosure of any type being damaged, moved or leaking oil, call Cobb EMC immediately at 770-429-2100.
Never open the lid or doors of any underground enclosure. If the lid is open, or the lock removed or damaged, call Cobb EMC immediately at 770-429-2100.
Electrical lines terminate in the transformers, so our linemen need clear access to perform maintenance. Never plant shrubs or flowers around the transformer. Maintain 10 feet of clearance from the front of the transformer and one to three feet on all other sides to allow Cobb EMC access.
Call before you dig. If you have underground electrical lines feeding your home, contact the Utilities Protection Center, Inc. at 811 or online and give them your name, address and area location where the excavation will take place. Your underground lines will be marked for your protection against shock or even death.
Improperly installed emergency power generators can expose your family to carbon monoxide poisoning and our crews to severe injury – or even death. For more information, contact Cobb EMC's Electrical Engineering team at 770-429-2100.
Never connect a generator directly to your home's wiring unless your home has been wired for generator use. This can cause backfeeding along power lines and electrocute anyone coming in contact with them, including line workers making repairs. Have a licensed electrician install the equipment necessary to safely connect emergency generators to your home.
Operate generators outdoors and away from open windows, vents or doors to eliminate exposure to hazardous fumes.
Store gasoline and other flammable liquids outside and away from heat and electrical sources.
Never refuel while the generator is running. To minimize the danger of fire, turn it off and let it cool at least 10 minutes.

Install carbon monoxide alarms with battery backup in the home, outside each sleeping area.
Decorating
Choose flame-resistant or flame-retardant holiday decorations.
Keep lit candles away from decorations.
Use lights as directed that have an independent testing laboratory label. Some are only for indoor or outdoor use – not both.
Replace any light strings with worn or broken cords or loose bulb connections. Connect no more than three strands of mini light sets and a maximum of 50 bulbs for screw-in bulbs. Use clips, not nails, to hang lights so the cords do not get damaged.
Do not leave lights up year round.
Entertaining
Keep an eye on the range. Unattended cooking is the leading cause of home fires in the U.S.
Keep matches and lighters out of sight and reach of children (preferably in a locked cabinet).
Have a fire extinguisher nearby and know how to operate it.
Fireplaces
Before lighting a fire, remove all greens, boughs, papers and other decorations from fireplace area and check to see that the flue is open.
Never burn wrapping paper in the fireplace. It can start flash fires.
Place a screen around your fireplace to prevent sparks from igniting anything nearby.
Fireworks
Around the Fourth of July holiday, 230 people on average go to the emergency room each day with fireworks related injuries. Keep your children safe and do not allow them to play with fireworks.
Even so called "harmless" fireworks can pose injuries. Sparklers can burn at 2,000 degrees and often cause injuries.
If fireworks do not ignite, never try to re-light them.
Sources: National Fire Protection Association, U.S. Consumer Product Safety Commission
If you receive an unexpected call or knock on your door from someone who claims to be a Cobb EMC employee, beware. Scammers are increasingly targeting our members by phone, email or in person pretending to be Cobb EMC employees. These imposters tell you your power will be disconnected in 30 minutes unless you pay now, or they offer to sell you products and services to reduce your electricity bill. Scammers have also claimed to be contractors representing Cobb EMC, offering to trim your trees in exchange for payment. Protect yourself from scams by following these guidelines.
We also encourage you to stay safe online with these cybersecurity tips. 
To add an extra level of security to your account, we offer two-factor authentication (2FA). This feature provides strong protection against unauthorized access, which reduces the risk of fraud and will help prevent cyberattacks. Sign up by looking under My Profile when logged in to your account. 
During periods of extreme heat, hot weather mixed with outdoor activities can lead to dangerous situations. According to the CDC, people can suffer heat- related illness when their bodies are unable to properly cool themselves. During extreme heat, follow these guidelines to protect yourself and your loved ones.
Stay informed: Check local news for extreme heat alerts.
Stay cool: If you do not have access to an air-conditioned space, visit a shopping mall or public library for a few hours.
Stay hydrated/DRESS APPROPRIATELY: Drink fluids regularly, regardless of activity level. Wear lightweight, light-colored, loose-fitting clothing.   Don't leave anyone in a closed, parked vehicle.
Check on elderly friends and neighbors.
Learn to recognize the signs of heat illness.
Source: Centers for Disease Control and Prevention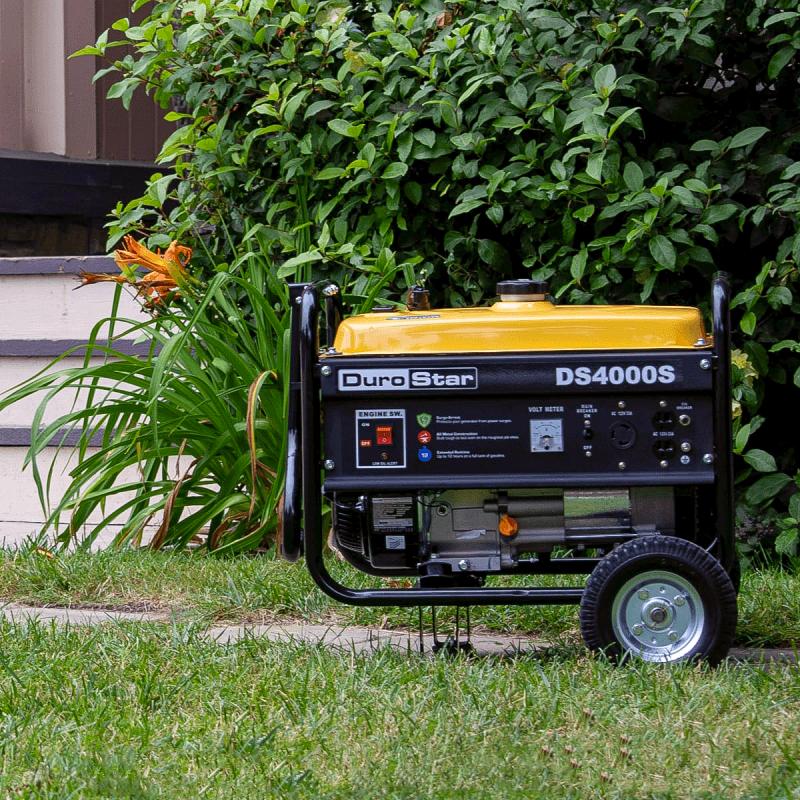 Generator Tips
If you use a portable generator, remember to always follow manufacturer instructions for generator inspections and maintenance. Find generator safety and shopping tips below, then head over to our Amazon Shop to purchase.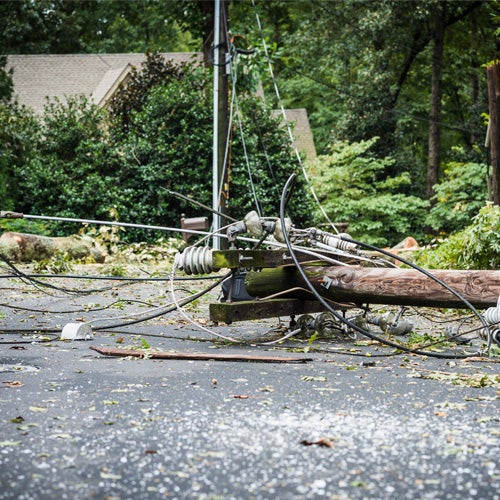 Downed Power Lines
Power lines that have fallen on the ground can carry an electric current strong enough to cause serious injury or possibly death. These tips can help you stay safe around downed lines and understand the different types of wires on power poles.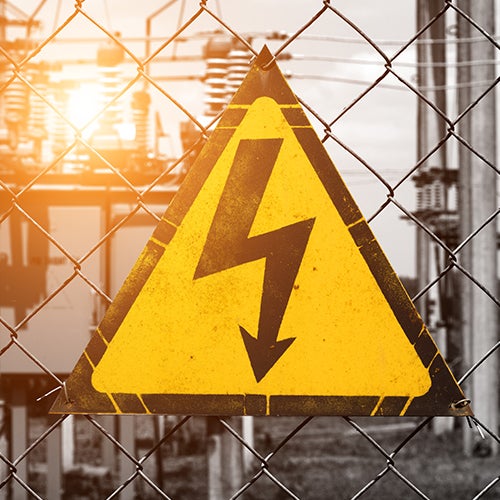 Storm Safety
Sometimes severe weather damages our electrical system, and when it does the safety of our members and employees matters most. Our storm safety and prep resources will help protect your family before, during and after a storm or major outage. 
Safety programs and accreditation
Cobb EMC is proud to be an active participant in the National Rural Electric Cooperative Association's (NRECA) Rural Electric Safety Achievement Program (RESAP), a comprehensive system-wide approach to improving safety. Additional recognition includes full safety accreditation from the Electric Cooperative Safety Accreditation Program of Georgia (ECSAP), a program that promotes the highest standards of safety among electric co-ops in Georgia and underscores Cobb EMC's dedication to safety.