Charging Your EV
Here's your guide to charging your EV easily at home.
At-home charging basics
If you have power in your garage, you can charge your EV at home.
Level 1 charger – Most electric vehicles come with a level 1 charger. These chargers plug into standard 120-volt wall outlets. If you plug in your EV when the battery is empty, it takes 8 to 15 hours to fully charge.
Level 2 charger – A Level 2 charger allows you to cut charging time in half. These chargers do not typically come with the cars, but most EVs are level 2 charger compatible. Level 2 chargers plug into 240-volt outlets — the same type of outlets washers or dryers plug into. A level 2 charger will charge an EV in about 3 to 8 hours. Get a $250 rebate when you install a level 2 EV charger in your home.
Level 3 or DC fast chargers – DC fast chargers are currently the fastest chargers on the market. However, this type of charging is not well-suited for home installation due to the high cost and voltage required. In addition, not all EVs are DC fast charger compatible. If your car is compatible and you charge at a DC fast charger in the community, you can expect for it to completely recharge an empty battery in 15 minutes to an hour.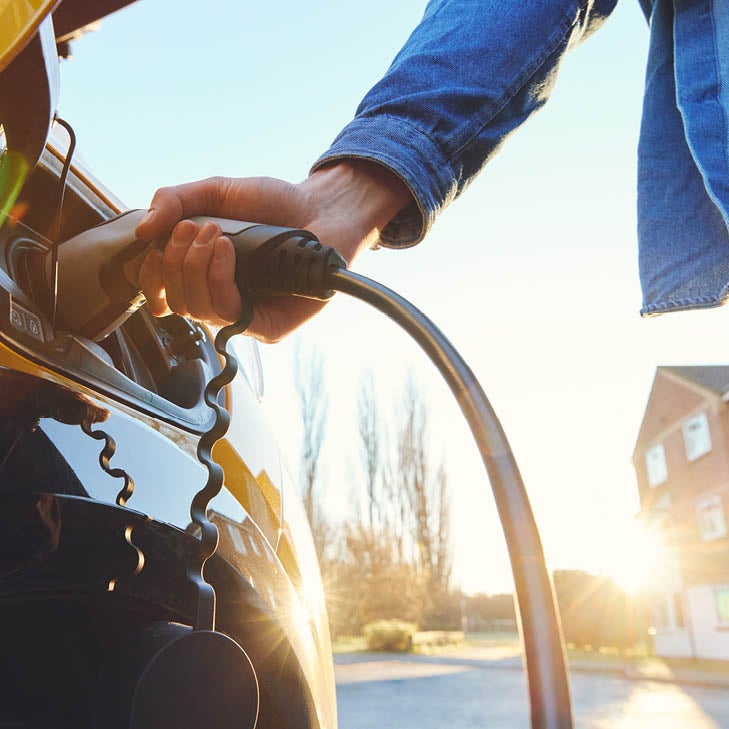 I need it all, an EV charger and installation
Cobb EMC has partnered with Qmerit to offer members an all-in-one, turnkey solution for purchasing and installing an EV charger. 
I need an EV charger
If your garage is already equipped with a 240-volt outlet, and all you need is a charger for your EV, follow the links below to explore your options.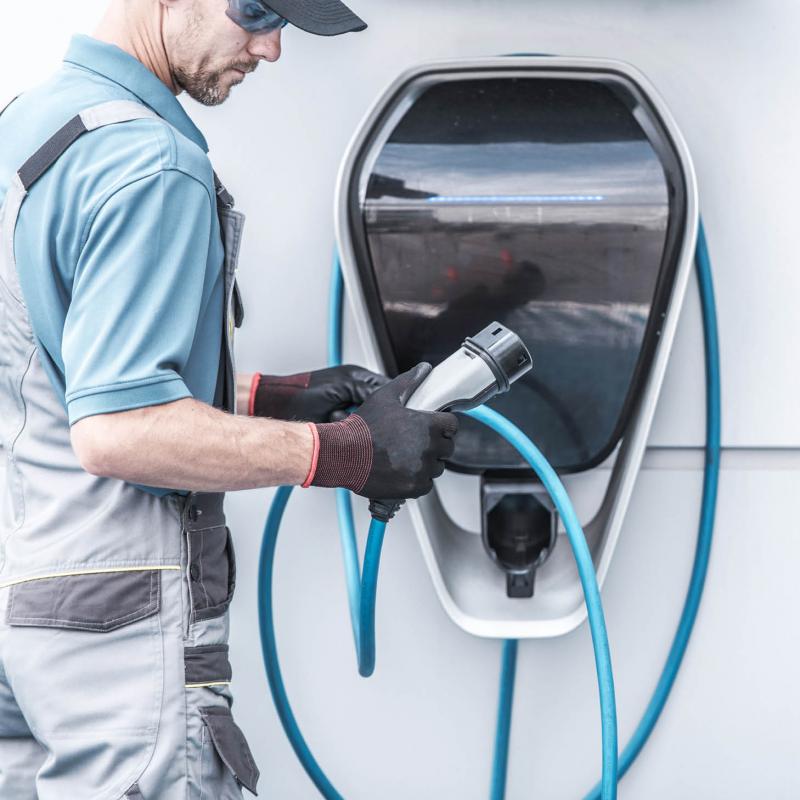 I need my EV charger installed
If you do not already have a 240-volt outlet in your garage, a licensed contractor can help you get set up to charge your EV.